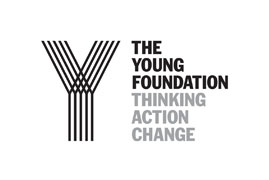 The Young Foundation
Fellow of The Young Foundation, and advised on strategies for ventures and grantees.
Jon has provided invaluable support to the Young Foundation, working with some of our ventures, advising on our international network and stepping in as Interim Director of Ventures. Jon consistently provides that rare combination of deep strategic insight and an unfailing sense of how people actually tick. He is an excellent coach and trusted adviser and shows great adeptness in dealing with people from all different backgrounds and moves fluidly between sectors whilst always seeming to hold on to a set of core values that drives his work.
Jon's strategy expertise is broad and deep. His work has not only impacted the success of our ventures portfolio, but also the strength of our organisation as a whole. He is a trusted advisor and a brilliant strategist who has been generous in sharing his experience and know-how to support us in navigating complex challenges. Each time I meet with Jon or watch him in action I learn something new and valuable.