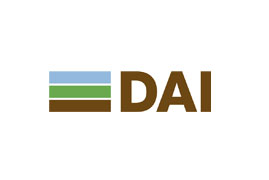 Development Alternatives, Inc.
Development Alternatives, Inc. is one of the world's multidisciplinary economic development advisory companies. Headquartered near Washington, DC, its people manage projects on five continents. Its business has grown healthily, doubling in the past 4 years.
DAI is opening a network of companies around the world as it grows and to meet clients' increasing need for local resources instead of expatriates. The complexity of this network strained the old organization. Each company in the network needed to be entrepreneurial and strong in its own market while at the same time collaborating closely with each other company.
Jon helped DAI think through how to run effectively and efficiently an increasingly complicated organization. DAI needed to combine entrepreneurial accountability in each of its companies with global collaboration between them to serve worldwide clients.
With Jon we were able to focus on the critical issues of management structure, incentives and ownership. It is a great pleasure to work with a motivated, intelligent and perceptive professional, not to mention a nice guy
Jon's expertise as a strategy consultant has served the DAI Group very well. We now comprise five companies on five continents. Jon has helped us shape our global organization, and his recommendations for achieving sustained growth in the European market have been embraced by our management team and our Board of Directors.